"Our mission is to introduce health and fitness into women's lives, and empower them to not only build a beautiful body, but to create a positive self-image and feel confident from inside out."
Team BMBB
Build My Body Beautiful brings together the disciplines of sports psychology, fitness training and nutrition to enable women to look and feel their absolute best, from inside and out. It's not only about fitness, but also empowerment, inner strength, confidence and a fabulous body to go with it!
This unique range of services achieves an understanding of the psychology of motivation and success; especially with weight control and attaining the highest level of fitness and sports performance. It's about exploring the emotions, needs and obstacles that a woman faces; finding time for self, balancing friends, family and work life and overcoming fears of getting started. Understanding these truly personal elements is the first step in developing the individualized programs to build a beautiful body, positive self-image and control over your life.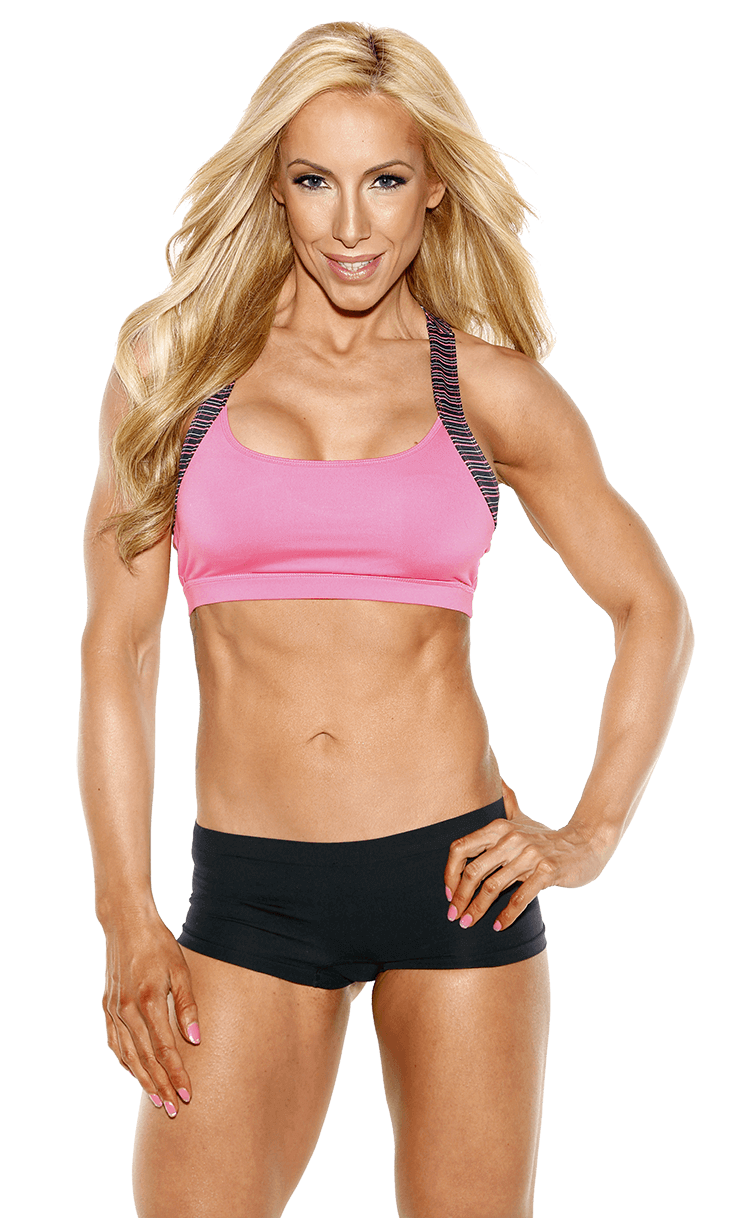 Founder of Build My Body Beautiful
Award Winning Fitness Competitor
Fitness Author
Personal Trainer/Nutrition/Competition Coach
Certified Personal Trainer Specialist (Can-Fit Pro)
Certified Bootcamp Instructor (Bootcamp University)
Certified in Advanced Sports Nutrition (ICS)
Certificate in Bodybuilding Contest Preparation (International Academy of Physique Conditioning)
Certified Hypnotherapist (Specializing in Fitness Performance, Weight Management & Addictions)
Martial Arts Instructor (15+ years training in Muay Thai, Kickboxing & Karate)
Karate Black Belt (Shotokan)
Award Winning Fitness Model & Figure Competitor
CPR/First Aid Certified
University of Western Ontario: Honours Degree in Business; Minor Degree in Psychology
About ANA
"Take care of your body, your mind and your spirit and everything else will fall into place. Make your own health and happiness your number one priority, because only then you truly take care of and make others in your life happy."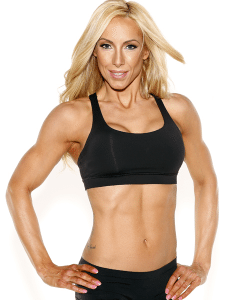 Ana has a unique background in fitness, hypnotherapy and working in various leadership roles in the corporate environment. This gives her outstanding qualifications on the subject of fitness, overall wellness and how to motivate others to achieve success. Since a young age and during her time working in executive management, she has been passionate about helping women reach their fitness, personal and professional goals.
She is the founder of Build My Body Beautiful, and a co-founder of The Social Woman – a community for Canadian women to socialize, network with other women in their city, and attend social events.
She created Build My Body Beautiful with the purpose of helping women build self-confidence through fitness. She started The Social Woman with a friend due to a personal desire to expand her own social network and meet new friends during a period she lived in Montreal.
After many years of working as a marketing professional and running The Social Woman part time, Ana finally made a decision to follow her dream and pursue a full time career in her passion of helping and connecting people and fitness.
Ana has an Honors Degree in Business from University of Western Ontario, and has completed a minor in Psychology. She is a professional Certified Personal Training Specialist, and a Certified Bootcamp Instructor. She holds a black belt in karate and has over 15 years experience in martial arts, including kickboxing. Ana is an award winning fitness competitor and coach and has placed top three with various organizations: IDFA (International Drug Free Athletics Association) and OPA (Ontario Physique Association).
Ana got her Professional Consulting Hypnotist Certification at the Hypno Healing Institute and is a student of Debbie Papadakis – one of the nation's leading hypnotherapist, who has been featured in Oprah's books and magazines, Elle Magazine, and Toronto Sun (to name a few).
In 2012 Ana received a Recognition of Excellence from the Continental Who is Who – an exclusive registry of professionals and executives who have demonstrated outstanding leadership and achievement in their occupation, industry or profession. She is a full member in good standing of The National Guild of Hypnotists and Can-Fit Pro and follows the NGH & CanFitPro of Ethics and Standards of Practice.
---
HOW I GOT STARTED IN FITNESS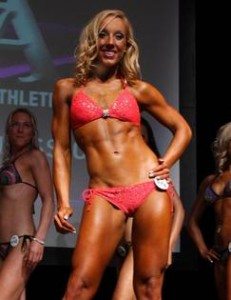 I have been very active since I was very young (I got my black belt in karate in my teens and spent many years in gymnastics, Muay Thai and kickboxing). However, I really became interested in fitness after I experienced first hand what happened to my body after just six months of being inactive. Half way through my first year of university (and not working out at all), I gained over 25 lbs.
My confidence, body image and self-esteem left me feeling depressed and helpless. I started going on fad diets, off and on exercise regimes, only to lose a few pounds and gain more back. Finally after two years of this battle, and "playing" in a gym, I finally hired a personal trainer to help me.
My life changed. My trainer believed in me, supported me, coached me through hard times and taught me proper training for my body. My confidence grew, I learned to love my body and I achieved a physique I never thought I could have.
Training and proper nutrition became a regular part of my everyday life. Forever grateful for conquering my weight and self-image battle, and taking my fitness beyond imaginable limits, I was inspired to help others achieve their goals. I dedicated myself to learning everything I could about fitness and nutrition and mastering the art of understanding the human body.
I became certified as personal trainer, a fitness trainer and a bootcamp instructor and started working with clients both on a one-on-one basis and through teaching classes.
---
HOW I GOT STARTED WITH BUILD MY BODY BEAUTIFUL
I spent many years working in the corporate world as a marketing professional and doing personal training, teaching kickboxing and running social events for women part time. While I enjoyed my full time career, I always looked forward to the evenings and weekends to see my training clients, watch them transform their bodies and see the shift in their overall happiness and attitude.
I finally made a decision to dedicate myself and pursue my passion for fitness and helping other people, so I left my job as a marketing director and began focusing on Build My Body Beautiful full time. When I created Build My Body Beautiful, I wanted to take it beyond just fitness training and approach fitness from a holistic point of view, bringing together all the principles I had learned. I wanted to work with women, because I felt I could relate to what it's like to deal with all the expectations from being a woman today.
A woman is expected to be: independent, but not too intimidating; social, but always make time for family; a career woman, but also head of the home; always look great, but never look like she is trying too hard; and of course she is always expected to keep it together. So I created programs that will not only help women lose weight and get fit, but empower them, build their self-confidence and create a better self-image so they can succeed in many other areas of their life. I also wanted to maintain a comfortable, social environment by running group training and monthly social events where women can help, motivate and inspire each other as well as expand their own networks.
Today there are over 1500 members in The Social Woman across Canada and I have met many of them through the social events, my boot camp classes, as well as one-on-one training. I am so grateful to have the opportunity to do what I love and help change people's lives for the better.
NASM Certified Personal Trainer (NCCA)
NASM Certified Nutrition Coach (NCCA)
First Aid CPR/AED certified
NASM Certified Virtual Coach (in process)
About Olivia
Olivia has been involved in independent sports throughout her life, having competed in gymnastics and tennis and worked as a tennis coach for several years. However, after moving to Canada in 2018, Olivia found it difficult to continue playing tennis as intensely as she used to, and this led to her becoming less active, partying more, and not giving her body the necessary nutrients, causing her to fall into a slump.
To make a change, Olivia started going to the gym more frequently and found that she loved fitness and weightlifting. Lifting weights allowed her to switch off her mind and focus on her physical and mental health. She believes that having a strong, healthy body is closely linked to having a healthy mind, and her preferred training style is powerlifting.
Fitness and weightlifting quickly became a priority for Olivia, and she decided to pursue it professionally. In 2020, she started studying B.A. fitness economics and obtained certifications as a personal trainer and nutrition coach. Olivia felt it was essential to have a proper education in the field, given the prevalence of false information on social media, particularly in the fitness industry.
After experiencing body image issues herself after high school, Olivia decided she wanted to help other women feel comfortable in their bodies, become stronger, feel empowered, and ultimately become the best version of themselves. She is passionate about her clients and their individual goals and aims to share the impact that training and proper nutrition have had on her own life to help others achieve the same results.
Olivia's goal is to work together with her clients to create new habits and a sustainable lifestyle that will set them up for success and unleash their full potential.
Coach at Build My Body Beautiful
Personal Trainer/Boot Camp Instructor
CANFIT PRO – Personal Training Specialist
DTS hypertrophy fundamentals
DTS Fitness Education – Foundations Course
DTS Fitness Education – Barbell Strength Course
Precision Nutrition – Nutrition Coaching Certification
First Aid CPR AED certified
About Jamie
Jamie's fitness journey started 7 years ago, it all started with the desire to change. After losing over 40lbs her passion for fitness continued to grow, especially in the areas of weight lifting and yoga. Her mission is to help her clients live a healthier, happier life while becoming the best version of themselves, physically and mentally.
Originally attending Laurier University to become a grade school teacher, she was inspired to pursue a career in fitness upon doing a literacy review on the correlation between positive mental health and exercise + proper nutrition. Realizing she could truly help people live happier and healthier lives while doing what she loves most. Soon after she obtained her CanFitPro Personal Training Specialist (PTS) certification and has been coaching clients ever since! Jamie wakes up everyday excited to work, and continues to grow her knowledge through ongoing education.
Her professional expertise and personal experience allows her to understand her clients needs and create a plan that best suits them. As a coach she specializes in physical transformations through weight training, with a major focus on muscle and strength development along with fat burn and mobility. Empowering her clients to break past mental barriers and become their best self.
Helping them build healthy and sustainable habits has allowed her clients to not only reach their goals but maintain the results long term.
Coach at Build My Body Beautiful
Personal Trainer/Boot Camp Instructor
Certified Personal Trainer Specialist (CPNT)
Group Fitness Instructor
CPR/First Aid Certified
Bachelor Degree in Arts – Delhousie University
About Sam
I am a fully certified Personal Trainer and I have been training people individually and in group settings in the GTA for over 5 years. I grew up playing and loving all sports, especially hockey, football, golf and tennis. I started weight lifting in my first year of high school back in 2004. I was playing competitive hockey and high school football so I wanted to get as fast and as strong as possible.
I quickly fell in love with the way lifting weights made me feel. The gym gives me the same feeling I get from going to the rink for an hour or playing any other sport I enjoy. This is the feeling that nothing else in the world matters because you become so immersed in the current moment. I've always found that working out does wonders for mindfulness and clarity. You give your mind a nice break from any tasks or problems you may have, and when you approach them again you view them in a more positive light. Strength training made me significantly more confident in myself and played a key role in my advancement to the next levels in hockey and football. Due to it being such a rewarding experience for me, I was motivated to help others feel the same way.
I played 3 years of Junior hockey in Canada and got significantly better each year as I got stronger.  I also played 2 years of football during my final years at Dalhousie University.
I have always loved lifting, so getting into the gym 3-5 times a week was never a struggle for me. I don't think I've gone a whole week in the last 8 years without getting a workout in, and I want everyone else to feel the same way about the gym as I do. Though, it hasn't all been easy for me, especially when it came to dieting. When I stopped playing competitive sports every day I put on a considerable amount of weight. I tried low carb dieting, which I believed was the only way to lose fat. That was a miserable experience…
After many trials and tribulations, I learned about "flexible clean eating," which was an absolute game changer for my health and physique. I wanted to be an expert in everything related to fitness. To do so, I made sure that I was completely knowledgeable about every exercise I did, so that I could get the full benefit from it. I also began to constantly listen to podcasts created by experts in the industry, read books on fitness and nutrition, and whenever I would hear of a new health trend, I did my own research on it to find if there was any truth to it.
Once I got myself into really good shape, friends and family took notice and began asking me questions about training and nutrition. Most of their questions were the same questions I sought out answers for in the past, so I was able to answer them effectively. I began designing specialized programs for their goals and showing them how to get their nutrition dialed in.
I realized that I derived a great deal of satisfaction from helping others with their fitness goals and seeing the improvements before my eyes.
As a personal trainer, I'm committed to being the absolute best coach I can be and to truly meet each client's specific needs. I am always honest and straightforward with my clients and my number one priority will always be to get my clients to their destination as fast as possible in a maintainable way, as long as you put in the work. I want to show clients that getting in shape is not meant to be a torturous endeavor. There may be a sore muscle or two along the way, but I believe getting fit should be enjoyed, not dreaded.
Coach & Nutritionist at Build My Body Beautiful
Personal Trainer/Boot Camp Instructor
Certified Personal Trainer Specialist (Strive Life)
Certified Group Fitness Instructor (Strive Life)
Certified Nutritional Practitioner (Institute of Holistic Nutrition)
Kickboxing Instructor
16 years of dance, including 8+ years competitive
CPR/First Aid Certified
Honours Degree in Communications with Psychology Minor – Wilfrid Laurier University
About JULIA
Julia is a Certified Personal Trainer and Group Fitness Instructor.  She is also a Certified Nutritional Practitioner. Prior to attending school at the Institute of Holistic Nutrition, Julia completed her Bachelor of Arts in Communications and minor in Psychology at Wilfrid Laurier University. For the past 6 years, Julia worked in the sales industry before finding her passion for health and fitness.
Julia was a dancer growing up and finally hung up her dancing shoes after 17 years. She replaced her love for dance with a love for the gym and cooking healthy meals. She believes that eating healthy can also taste good!
During her past travels to Australia, Fiji and Bali, Julia was living a nomadic lifestyle and fell out of her health routine. When she came home she felt sluggish and was at her highest weight of her life. This led to her enrollment in kickboxing and change in diet. She continued on to become a kickboxing instructor, which began her training career. Julia is now down 30 lbs and is motivated to help others reach their fitness goals!
Julia believes it doesn't matter how hard you train, if you do not fuel your body with nutritious food, you will not see the results you want. Through providing customized meal plans in addition to tailored workouts, Julia will help you achieve your desired results!
"My mission is to introduce health and fitness into women's lives, and empower them to lead a healthy lifestyle, create a positive self-image and feel confident from the inside out."
Ana Plenter, Founder & Award Winning Personal trainer Toronto