Do you need some guidance get started on your fitness journey? Do you want to lose fat and build a strong, lean feminine physique?
BodyFit is perfect for those just getting started in fitness. This is an 8-week app-based self guided program, that includes intensive fat blasting, muscle building workout programs created by the founder of BMBM and fitness pro Ana Plenter.  Get access to four different workouts per week that increase in intensity weekly and change after four weeks to keep you metabolism fired up.  With BodyFit you will get access to a variety of flexible pre-made nutrition programs that you can choose from based on your individual goals. 
It's like working out with a trainer, but having the flexibility to workout on your own. Your workout routine can be done right from the comfort of your home, at your local gym. 
WRITE YOUR OWN SUCCESS STORY
Create a sexy, lean, fit, feminine body
Shed body fat and develop a more fit and healthy body
Build your booty & tighten your waist
Lean out your legs& tone your arms
Get rid of those annoying extra pounds
Gain confidence
Improve self-image and feel great from the inside out
Improve your overall health and be more physically active
What's included in the BodyFit Program?
WORKOUTS
4 fat burning, body-toning workouts per week
Choose at-home or at-the-gym programs
Workouts get progressively harder every week
You can add as many workouts per week as you wish
Try new exercises – choose from 3000+ fat burning exercises
DIET
Choose from Weight Loss, Rapid Weight Loss, Vegetarian, Muscle Building and Detox diet plans
Track your calories and macros to stay on track
Included: Body Beautiful 100 Weight Loss Recipes ebook
Included: Body Beautiful Women's Supplement Guide
COMMUNITY
Make friends with the Body Beautiful community
Get access to and share recipes and workout tips
Get access to and share video workouts
Reach out to your coaches on our community board
Participate in weekly challenges
Win points and friendly competitions
RESULTS
Track your body metrics and workout progress on a weekly basis
Use graphs to know exactly how close you are to your goal
Stay lean, happy and healthy year round!
How Does Body Fit Program Work?
Sign up for BodyFit Program by clicking here 

You will be redirected to download one of your diet programs (choose from get lean rapid weight loss, vegetarian or muscle building)
Fill out the Body Beautiful questionnaire

You will get an email invite to activate your BodyBeautiful fitness portal and App within 24 hours

Complete the steps in the Welcome Email to set up your account

Go to your app calendar to access your 4 intense workouts a week – switch things around to suit your lifestyle & add more workouts from our library if you wish!

Track you nutrition and your progress each week!
BOOST CONFIDENCE & GET INSPIRED
Meet Body Fit's Creator – Ana Plenter
"As a women's fitness expert, I understand the importance of an individualized approach, when it comes to setting up wellness programs for women. That's why Body Fit Program is the only online fitness system that involves a personal touch to each and every one of my client's journeys."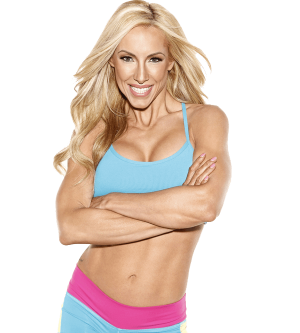 START YOUR JOURNEY TODAY
$199 CAN