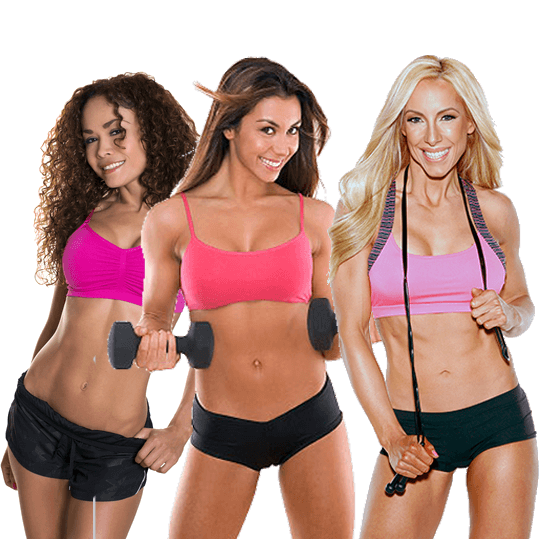 WOMEN'S FITNESS BOOTCAMP CLASSES
Fat Basting, Body Toning Workouts
Tighter, Flatter Tummy, Slimmer Arms and Thighs
Complete Nutrition Package
Fun, Social & Supportive Environment
Book Your Spot
Women's Fitness
Bootcamp in Toronto
Voted #1 Fitness Classes for Women by BlogTO & NOW Magazine!
Bootcamp Toronto Fitness & Weight Loss Program for Women – Empowering women to be Confident, Healthy, Fit and Feel Beautiful!
Build My Body Beautiful offers results oriented fitness and weight loss boot camp programs for women of all fitness levels, in a fun, social environment with full nutritional support. We have transformed over 3000 women's bodies, and we can help YOU!
Your Bootcamp Program Includes:
Fun and Challenging Fat Burning Workouts
Regular Body Fat Measurements and Monthly Progress Review
Nutrition Guide to Help You Feel Great and Get In Shape
Classes Specifically Target Legs, Butt and Belly to Highlight Feminine Physique
Adjustment of Exercises to Suit Your Needs and Limitations
Social and Supportive Environment
Ongoing Motivation and Support from Your Coaches and Teammates
November Classes Start Nov 5 & 6 – Choose Your Program Level Below:
Where: 200 Front Street West
When: Mon & Wed @ 6:45pm-7:45pm
Prices: 4 Weeks $169 or 8 Weeks $299
Where: 200 Front Street West
When: Tue & Thu @ 6:45pm-7:45pm
Prices: 4 Weeks $169 or 8 Weeks $299
Where: 266 King Street West
When: Mon & Wed @ 6:30-7:30pm
Prices: 4 Weeks $169 or 8 Weeks $299
Where: 200 Front Street West
When: Fridays @ 5:45pm-6:45pm
Prices: 4 Weeks $95 or 8 Weeks $169