Women's Fitness Boot Camp in Toronto
Voted Best Fitness Boot Camp by The Readers of BlogTO and Now Magazine
Ladies!!! Would you like to:
Create a sexy lean, fit feminine body?
Get rid of stubborn body fat?
Lose those annoying extra pounds?
Flatten & tone your belly?
Slim down your legs & firm up your booty?
Improve self image and feel great from inside out?
Train in a safe, supportive, and friendly atmosphere?
Improve your overall health and be more physically active?
Get the motivation you need to get started?
Socialize and meet other women with similar goals?
You're a busy professional woman living or working in Downtown Toronto.  Eating well is a challenge and you don't have endless hours to spend working out, but you love a lean, feminine look.  Not to worry, we have the answers!
We are Toronto's leading women's fitness experts, having helped more than 3,000 Toronto women like you transform their bodies.  If you're looking for a fun, energizing workout with an amazing group of dedicated women that will absolutely transform the way you look and feel by the shortest route possible, you've come to right place!
Your Bootcamp Program Includes:
Fun and Challenging Fat Burning Workouts
Workouts Specifically Targeting Legs, Butt and Belly to Highlight Feminine Physique
Nutrition Guide to Help You Feel Great and Get In Shape
Regular Body Fat Measurements and Progress Review
Adjustment of Exercises to Suit Your Needs and Limitations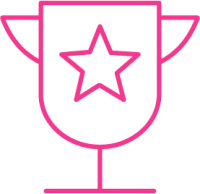 Motivation and Support from Your Coaches and Teammates
Where: David Pecaut Square (King St. W and Ed Mirvish)
Start Dates: June 21 & June 22 (6 weeks)
Days/Time:
Two programs to choose from
Morning Program Every Tue & Thu 7-8am June 22 to July 29
Evening Program Every Mon & Wed 6-7pm June 21 to July 28
Price: 6 Weeks $299 (12 classes)
Build & Burn: Ultimate Fat Loss Fitness Bootcamp in Toronto
This program is for those who want to focus on getting lean and putting their fat loss into high gear! This class uses your own body weight, and resistance bands to build strength and endurance, and burns 600-800 per class. The program is split up into two segments 30 mins of  "BUILD" consists of resistance training using body weight and resistance exercises,  and 30 mins "BURN" cardio/plyometrics. As we move through the program, more advanced exercises are introduced, rest time is a lot shorter and and the intensity is higher. Classes are limited to 10 participants max, and exercises are adjusted to all fitness levels!
Who is it for?
Perfect for women who  looking to drop some excess weight, decrease body fat, and get a toned lean physique. Ideal for those who are looking for a structured workout program that builds up intensity and introduced new moves each week. We do not allow drop ins – you are with the same group for the full 6 weeks.
What do I need?
A set of multi level resistance bands click here to grab a set from Amazon (our choice)
A yoga mat or a large towel for the ground
Comfortable workout gear and running shoes (this is not a fashion show!)
Water & mini towel if you wish (you will sweat!)
"My mission is to introduce health and fitness into women's lives, and empower them to lead a healthy lifestyle, create a positive self-image and feel confident from the inside out."
Ana Plenter, Founder & Award Winning Personal trainer Toronto