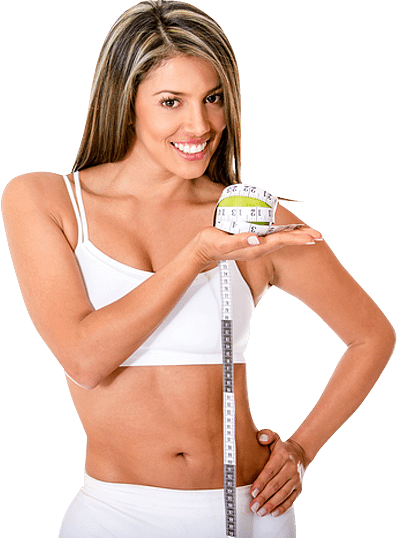 NUTRITION COUNSELLING AND CUSTOM DIET PLANS
Registered Dietitian in Toronto

Sports Nutrition & Athletic Performance 

Digestive Health & Food Sensitives 

Hormonal and Metabolic Issues

Eating Disorder Treatment & Management

Covered by most Insurance Benefits 
Nutritionist Toronto: Registered Dietitian & Sports Nutrition Specialist
Are you looking for a Registered Dietitian or a Nutritionist in Toronto??
If you ever tried to go on a diet, you may have noticed that following it may be tricky and complicated. In fact, counting calories, measuring every single meal and restricting yourself from eating your favourite foods may complicate the matters and cause you to give up.
At Build My Body Beautiful, our Toronto personal trainers make sure that our nutrition and diet plans are balanced, effortless and easy. We hand pick only those foods that are calorie efficient – ones contain the most amount of healthy nutrients and no "empty" calories. Since we promote balance, we also give you the freedom to have fun and enjoy life to the fullest. Rather than placing restrictions, we educate you to make better choices – yet still allow you to have a life. Enjoy dinners with friends, or even have a drink and look like a goddess without ever feeling like you are on a diet!
We work with the best – our in house nutritionist / dietitian Alysha Coughler is an expert in many fields of nutrition / sports nutrition and disease management and holds Registered Dietitian (RD) designation, a Masters Degree in Health Science and Nutrition Communication and Culinary Certificate from Liaison College!
RDs are the only regulated health professionals in the field of nutrition.
Dietitians are qualified to offer Canadians trust-worthy, science-based food and nutrition advice tailored to their health goals, preferences, and lifestyles.
Most dietitian services are covered by health insurance 
Initial assessment: body fat percentage and circumference measurements (distance clients are provided a guidelines on how to take measurements), lifestyle assessment, medical history review, identifying dietary restrictions and sensitivities determining strengths and weaknesses, setting goals and an initial diet plan.
2 Follow up sessions*: progress assessment (including measurements), introducing changes to your diet plan and identifying and resolving barriers. Scheduled approximately every one or two weeks apart.
State of the art, custom diet plan: that suits your needs and schedule. Artfully crafted to be easy to follow, yet extremely effective at achieving your goals. Trained to adjust the diet plan towards different cultural needs. Enjoy what you eat and get results!
Supplementation guidance: get help making sense of the thousands of supplements out there and nourish your body with only the top quality dietary supplements!
Suitable for pre-natal and post-natal women.
Covered by most corporate health insurance plans.
Unlimited email/phone support: to keep you on track and to answer all the questions you may have.
Sessions can be done in-person or on the phone/skype for distance clients
How can a Registered Dietitian and Nutritionist help me?
While some dietitians refer to themselves as "nutritionists" not all nutritionists are Registered Dietitians. At BMBB we work only with Registered Dietitians (or RDs) who are regulated health professionals and have met the education and training requirements to be registered with the profession; they are food and nutrition experts who can translate the science of nutrition into practical advice based on your specific needs. While fad diets can help you drop weight fast, the weight inevitably creeps back on while potentially causing health risks. An RD will develop a safe nutrition plan to meet your goals while optimizing overall nutrition and health.
Our Registered Dietitian Sports Nutritionist can:
Create 100% customized plans and recommendations: to help develop a nutrition program that specifically meets your needs – whether that's a health and fitness goal, weight loss or health optimization.
Help with hormonal, digestive and metabolic issues: coach you through diet and lifestyle changes as you work to achieve your healthy eating goals or work to manage disease including celiac disease, Crohn's disease, food sensitivities or allergies
Help you mange medical conditions: help with hormonal imbalances, digestion issues, hypertension, diabetes, blood glucose management
Enhance sports performance: by creating programs tailored to your activity level and performance goals, as well and help with nutrition management for injury recovery.
Comprehensive nutrition approach– looking at multiple levels in lifestyle (hydration, medication, occupation, activity, physical limitations etc.)
Answer the tough questions: wanting to know if a particular supplement may be worth trying? Or perhaps you're curious about a food-drug interaction with the new medicine your doctor just prescribed? An RD can work closely with the other health professionals involved to help answer some of the tough questions and make sure that a nutrition plan will best meet your needs, given your unique circumstances.
Motivation and encouragement: there's nothing like having a bona fide nutrition expert holding you accountable. An RD can help you stay motivated, troubleshoot challenges and barriers, and help you get back on track after a relapse.
No diet approach: most of all, an RD will not put you on a "diet". Slowly changing your habits will become a lifestyle that can be maintained forever. Eating healthy foods and increasing physical activity will not only help you lose weight, it can help you look and feel your best.
What results can I expect from my nutrition counselling?

Although individual results may vary, most of our clients, who follow our balanced nutritional plans and a properly tailored fitness routines on a regular basis benefit from:
Reduced body fat percentage and increased muscle tone
Increased strength and endurance
Improved posture and confidence
Boost in energy levels throughout the day
Reduced cravings for junk food
Better overall health
Where do nutrition sessions take place?
Nutrition counselling sessions are available downtown Toronto near the financial district (King & University area).
King & John: @ King West Club (CardioGo)
266 King St W
Toronto, ON M5V 1H8
Less than five minunte walk from St. Andrew subway station.
Alternatively, we can also arrange your sessions via phone or Skype, if it's more convenient for you!
You must book an appointment with one of our fitness specialists first, as we do not allow walk-ins.
Corporate Insurance Coverage
Registered Dietitian services are covered by many corporate health insurance policies (check with your insurance company to see if you qualify for coverage). We can provide the required documentation and receipts for your insurance. 
Choose Your Diet Program
Once you have purchased your package, we will be in contact by email within 24 hours to schedule your initial assessment
Initial Assessment & Custom Diet Plan
Assessment, Custom Diet + 2 Follow Ups
Pre-Made BMBB Diet eBooks
Weight loss and healthy lifestyle start in the kitchen.
Sign up for the nutrition counseling sessions with a Registered Dietitian and take control of your eating habits! Enjoy healthy long-term weight loss, overcome cravings, fit your diet plan into your daily routine and enjoy feeling and looking healthy year round!